Kooperatibismoa Hasi da Kooperatibagintzan Aditu Tituluaren 11. edizioa 2018·10·19
Humanitate eta Hezkuntza Zientzien Fakultateak eskaintzen duen ikastaro honetan, parte hartuko dute 15 kooperatiba desberdinetatik etorritako 26 lagunek.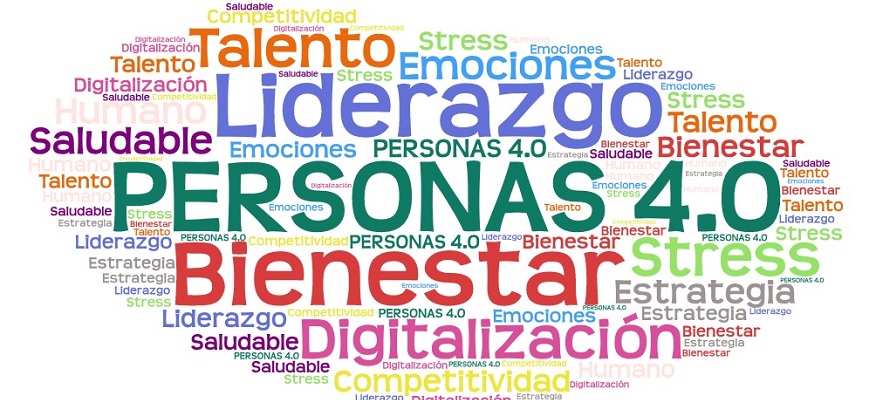 Jornada Jornada sobre el Reto del Bienestar en Nuestras Organizaciones el 26 de Octubre 2018·10·19
La facultad de empresariales de Mondragon Unibertsitatea (Oñati) acogerá el próximo 26 de Octubre una jornada sobre el bienestar en las organizaciones, enmarcada en el proyecto Pertsonak 4.0 II, financiada por la Diputación Foral de Guipúzcoa.
INVESTIGACIÓN Una carrera solidaria recauda en Bilbao 50.000 € para apoyar la investigación sobre el cáncer de mama 2018·10·18
María del Mar Vivanco, investigadora del CIC bioGUNE y profesora del Máster en Tecnologías Biomédicas de Mondragon Unibertsitatea, es una de las principales expertas del Estado en la investigación sobre el cáncer de mama.
FORMACIÓN PARA PROFESIONALES Últimos días para matricularse en el Curso Experto en Transmisión de la Cultura Vasca 2018·10·15
El 20 de octubre comenzará el título experto ofrecido por la Facultad de Humanidades y Ciencias de la Educación. Las sesiones presenciales se llevarán a cabo en el campus de Aretxabaleta.
GET YOUR MEMBERSHIP OF BILBAO KIROLAK! Collaborative agreement between Bilbao Kirolak and Mondragon Unibertsitatea 2018·10·10
Special fares for the employees, students and MUkides of Mondragon Unibertsitatea.
CONGRESO Mondragon Unibertsitatea presentó dos trabajos en el XV Congreso RECSI 2018·10·09
RECSI es el congreso de referencia en España en el ámbito de la seguridad de las Tecnologías de la Información y de las Comunicaciones (TIC)
Doktore tesia Haizea Galarragak bikain cum laude lortu du bere doktorego tesian 2018·10·09
Doktore berriak Eskoriatzako campusean aurkeztu du "Literaturaren ikas-irakaskuntzan aurrera egiteko album ilustratuek eta ikasgelako elkarrekintzek eskaintzen dituzten aukerak" izeneko tesia.
RECONOCIMIENTO El Dr. Pedro Arrazola elegido Fellow member del CIRP y Secretario de su del Comité Científico-Técnico de Cutting 2018·10·08
CIRP es la organización líder mundial en investigación de ingeniería de producción y está a la vanguardia del diseño, la optimización, el control y la gestión de procesos, máquinas y sistemas.
Mountain trip On Thursday we made hiking to Besaide 2018·10·07
On Thursday we went to the mountain trip of Mondragon Unibertsitatea.
hezkuntza Hasi dira eskolak Hezkuntza arloko master eta aditu tituluetan 2018·10·05
Aurten, Hezkuntzarekin lotutako hiru unibertsitate Master eta Graduondo bat eskainiko ditu Humanitate eta Hezkuntza Zientzien Fakultateak.
Course yoga students Yoga course in English in progress with 11 participants 2018·10·04
This course we have also started the Yoga course in English for the students
JORNADA 2º encuentro "Multimateriales Avanzados para Automoción" 2018·10·04
En la jornada se dieron cita expertos de diferentes empresas y organizaciones que aportan múltiples enfoques a la tendencia sobre el uso de los multimateriales en el diseño y la fabricación de piezas para los sectores de la automoción y la aeronáutica
Emprendedores en Africa Emprendedores vascos participarán en un programa de Mondragon Unibertsitatea para emprender en Africa 2018·10·02
Mondragon Unibertsitatea, con el apoyo de Diputación Foral de Bizkaia, apuesta por posicionar Euskadi en la revolución económica y de innovación de África
TESIS Defensa de la tesis de María Ruiz Amurrio 2018·09·28
Título de tesis: Understanding of the behaviour of organisational commitment using a system dynamics model. Obtuvo la calificación SOBRESALIENTE y la mención DOCTOR INTERNACIONAL.
Jornada Retos de la Comunidad Autónoma Vasca en tecnología e innovación 2018·09·28
Mondragon Unibertsitatea, en colaboración con JAKIUNDE, ha organizado una jornada bajo el título "Retos de la Comunidad Autónoma Vasca en tecnología e innovación", que tendrá lugar el próximo 24 de octubre de 2018 en el Palacio de Congresos Kursaal de Donostia.
ALUMNOS/AS DE GRADO 410 nuevos alumnos/as de grado están en marcha en la Facultad de Empresariales en los grados de myGADE y LEINN. 2018·09·27
Han llegado a lo largo de las primeras semanas de septiembre en los campus de Oñati, Bidasoa y Bilbao, así como en los laboratorios de Mondragon Team Academy fuera de Euskadi.
KOOPERAZIOA Hizkuntza Biziberritzeko Estrategiak Aditu Tituluaren 4. edizioa abian 2018·09·27
Mundu osotik etorritako 20 lagunek hartuko dute parte Garabide elkarteak eta Humanitate eta Hezkuntza Zientzien Fakultateak antolatutako ikastaroan.
zinemaldia Estudiantes del Grado de Comunicación Audiovisual jurados en el encuentro internacional de estudiantes de cine del 66. Zinemaldia 2018·09·27
Los alumnos serán los encargados de elegir el cortometraje más innovador. El premio que recibirá el trabajo ganador será de 5.000 euros concedidos por Orona.
MOBILITY WEEK 2018 Our parkings "Sharing the cars" 2018·09·26
Good rating by the employees and the students
cooperativismo El investigador Igor Ortega publica un libro sobre las aportaciones del cooperativismo al tejido productivo vasco 2018·09·25
El libro, publicado por el Instituto de Estudios LANKI, tiene 109 páginas y está disponible en internet.
PROJECT DBZ launches the IND-SERVDES project 2018·09·25
The IND-SERVDES project led by the Diseinu Berrikuntza Zentroa (DBZ) will provide Gipuzkoa's companies with a toolbox for advanced service design.
ACTIVITIES IN NATURAL ENVIRONMENT Speleologist for one day 2018·09·24
We visit the biggest cave of Gipuzkoa in Oñati
MBA EXECUTIVE - Bilbao Mondragon Unibertsitatea impartirá en Bilbao el MBA Executive dirigido a empresas que quieran crecer e innovar 2018·09·24
El Máster, de carácter semi-presencial, se impartirá en Bilbao Berrikuntza Faktoria desde enero hasta diciembre
PROYECTO ARQUITECTÓNICO Presentado el proyecto de renovación y ampliación del campus de Eskoritza 2018·09·20
Las obras de la Facultad de Humanidades y Ciencias de la Educación comenzarán en enero de 2019 y finalizarán para el curso 2020-2021
Activities host plan More than 100 students in the activities of the welcome plan 2018·09·19
This year as a novelty, different activities have been offered by the Sports Service for the students of the 1st
Visit Mondragon University has received the visit of the members of the parliament of South Africa. 2018·09·18
The objective of the visit has been to know about the cooperative model.
Event Mondragon University has celebrated the commencement of the academic year 2018·09·14
In the act participated the Lehendakari of the Basque Government and the Minister of Education, the Dean, the General Secretary and the President of Mondragon University among other authorities.
ANNUAL COMPILATION The 2017 guide to the best children's and young people's books in Basque is now available 2018·09·13
The 47-page booklet classifies and analyzes 164 books for children and young people.
Erasmus Exchange students in the Erasmus Education and Communication programs have arrived 2018·09·12
The 13 students from Poland, Germany, Romania, Taiwan, Hungary, and Turkey will participate in the fall Education and Communication programs.
Tesis Defensa de la tesis de Ismael Ruiz de Argandoña 2018·09·08
Título de tesis: Development of a high torque density and efficiency axial flux switched reluctance motor for electric vehicle. Obtuvo la calificación de SOBRESALIENTE CUM LAUDE.