Orientation towards the industry
One of the strengths of the Mondragon Goi Eskola Politeknikoa is our orientation towards the industry, which allows us to form groups of multidisciplinary research specifically configured to respond quickly and effectively to the needs raised by them.
The ultimate goal of our research is to help our partner companies improve their competitive position. To this end, we undertake fundamental oriented research projects, which include doctoral theses, industrial research projects and experimental development. These, in collaboration with companies and other agents, will end up leading to the development of innovative processes and services products.
In addition to researchers, a key figure in the research process are doctoral students. Around them orbit other agents: technicians of the client companies, students who prepare the final year project to complete their academic cycle or those who, even in the intermediate courses, collaborate as fellows.
Permanent contact with the industry, cooperation with foreign universities as well as excellent equipment also allows us to be very active and assiduously participate in the main research programs of public financing, both locally and in the continent.
Figures
European platforms
ARTEMIS
Industry Association: Advanced Research & Technology for Embedded Intelligence and Systems
SMARTAM
Eureka
KIC
KIC Raw Materials
MANUFUTURE
EGVI
European Green Vehicles Initiative
EFFRA
European Factories of the Future Research Association
EUMAT
Advanced Engineering Materials and Technologies
ESTEP
European Steel Technology Platform
SMARTGRIDS
European Technology Platform for the Electricity Networks of the Future
ECSO
European CiberSecurity Organization
NEM
Networked and Electronic Media
BDV
Big Data Value Association
AIOTI
Alliance for Internet of Things Innovation
ECP4
European Composites, Plastics and Polymer Processing Platform
EARPA
European Automotive Research Partners Association
EU-ROBOTICS
Artificial Intelligence for Manufacturing Workshop
National platforms
PLANETIC
Plataforma Tecnológica Española para la adopción y difusión de las tecnologías electrónicas de la información y comunicación
MLC-ITS
Clúster de Movilidad y Logística de Euskadi
M2F
Move2Future, Plataforma Tecnológica Española de Automoción
MANU-KET
Plataforma Tecnológica Española de Fabricación Avanzada
MATERPLAT
Plataforma de Materiales Avanzados y Nanomateriales
PLATEA
Plataforma Tecnológica Española de Acero
FUTURED
Plataforma Española de Redes Eléctricas
eMOV
Plataforma Tecnológica Española de Comunicaciones Inalámbricas
eNEM
Plataforma Tecnológica Española de Tecnologías Audiovisuales en Red
eSEC
Plataforma Tecnológica Española para Tecnologías para la Seguridad y Confianza
EVIA
Plataforma Tecnológica Española para la Vida Independiente y la Accesibilidad
SIFE
Asociación de Industrias de Forja por Estampación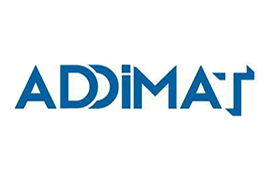 ADDIMAT
Asociación Española de Tecnologías de Fabricación Aditiva y 3D
HISPAROB
Plataforma Tecnológica Española de Robótica