TESIS Defensa de la tesis de Pello Larrañaga 2018·11·12
Título de la tesis: Microsegregation influence on pearlite precipitation in ferritic heavy section ductile iron castings. Obtuvo la calificación SOBRESALIENTE CUM LAUDE.
THESIS Alaitz Kortabarria will defend his thesis on the impact of the application of the DDMRP methodology in the management of the supply chain 2018·11·12
The research group on Logistics Productive Operations Management is a pioneer in the study and analysis of the impact of this methodology.
kolaborategia KoLaborategia, the Laboratory on Education in the DigitalS, will publish a biweekly electronic journal 2018·11·12
The first issue of the electronic journal published by the KoLaborategia laboratory of the Faculty of Humanities and Education Sciences is now available.
Zumba Zumba course have started at Bidasoa 2018·11·09
They will dance, at least, until Christmas.
mintzodromoa 250 compulsory Secondary Education students from Aretxabaleta and Eskoriatza took part in the second annual "Gazte Mmintzodromoa" on the Aretxabaleta campus 2018·11·09
Groups of students discussed music, sports and trends in audiovisual consumption.
Internal championships The internal championship at Enpresagintza have started 2018·11·07
They will play at Oñati and at Irun.
doktorego tesia Nagore Iñurrategik bikain "Cum Laude" lortu du bere doktorego tesian 2018·11·07
Doktore berriak Eskoriatzako campusean aurkeztu du "Ikasten-ikaste konpetentziaren garapenean unibertsitateko graduko irakasleak martxan jartzen dituen testuinguru erraztatzaileak aztertzeko tresna baten diseinu eta balidazioa" izeneko tesia.
CONFERENCE The Challenges of the Basque Country in Technology and Innovation under debate in the Kursaal 2018·11·06
The purpose of the Conference was to identify the technological challenges that the Basque society faces in the coming years, starting with the Basque Government's 2015-2020 Science and Technology Plan, to reinforce its strengths as a hub of innovation in Europe.
TALK New masculinities 2018·11·05
Ritxar Bacete, an expert on gender and masculinity, gives a talk about the male role in the process of approaching equality.
CONFERENCE Conference on Critical Materials in the field of mobility 2018·10·31
Mondragon Unibertsitatea has organised a conference on Critical Materials in the field of mobility.
SOCIOCULTURAL Omelette contest 2018·10·30
The collegiate students have had the opportunity to demonstrate their culinary skills.
Hezkuntza Tutoreen rola jorratzeko jardunaldia antolatu du Humanitate eta Hezkuntza Zientzien Fakultateak 2018·10·30
"Lanbidean ardaztutako ikaste-irakaste prozesuak martxan" jardunaldia azaroaren 6an egingo da, Eskoriatzako campusean.
Equality Presentation of the equality plan in Mondragon University. 2018·10·30
The team of equality of Mondragon University presented the equality plan to workers and students.
Visit Uniminuto has visited Mondragon University 2018·10·30
The Director of the Office of International Matters and the Leader of Rural Development of the School of Solidary Economy UVD have visited Mondragon University.
CONFERENCE Article written in collaboration with Mikel Iturbe is presented at the CCS Conference in Toronto 2018·10·26
The article written by Mikel Iturbe addresses the safety of industrial control systems, based on the detection of intrusions, and has been developed in collaboration with researchers from the Chalmers University of Technology in Sweden.
Cycling and running Mondragon Unibertsitatea sportswear 2018·10·26
Reserve your sportswear
SOLIDARITY Voluntary work in mental health 2018·10·24
Volunteering starts at San Juan de Dios Hospital
Internal championships Beginning of the internal winter championships of EPS in Arrasate 2018·10·24
We have organized many sports this course: individual frontenis and couples, Pala, indoor soccer, Padel and 3x3 basketball
SOCIOCULTURAL Fire drill 2018·10·23
The Emergency Team of Biteri evacuates the building
Profesionalentzako prestakuntza Hasi dira aurrez aurreko lansaioak Euskal Kulturgintzaren Transmisioan Aditu Tituluaren 7. edizioan 2018·10·23
Lan saioak hilean behin egiten dira, larunbat eta igandetan, Aretxabaletako campusean. Interesatuek azaroko saiora arte izango dute aukera matrikula egiteko.
Doktoregoa Hezkuntzan Abian da Humanitate eta Hezkuntza Zientzien Fakultateko Prestakuntzan dauden Ikertzaileen Mintegia 2018·10·23
Hezkuntza Doktorego programaren barruan, asteazkenero egingo dute, Eskoriatzako campusean, Prestakuntzan dauden Ikertzaileen Mintegia.
LEINN TEAMLABS abre en PobleNou su laboratorio de innovación y emprendimiento en equipo 2018·10·23
El laboratorio de aprendizaje se concibe como un espacio abierto a la ciudad con programación en temas clave y emergentes para el emprendimiento y la educación innovadora
Congreso Gestión Avanzada Innovación en modelo de negocio: los casos de Estudios Durero, Symplio, Orbea y Koopera 2018·10·22
Estas buenas prácticas de innovación en modelo de negocio se darán a conocer el próximo 25 de octubre en la jornada "Modelos de negocio innovadores: la clave para el éxito de tu empresa".
Surfing Championship and courses 54 students on the day of the sea 2018 2018·10·22
Good atmosphere in the day organized between EHU, UD and MU.
HEALTH AND SPORT Race in Donostia 2018·10·21
The runners of Biteri have participated in the 15K + 5K Donostiako klasikoa
Solidarity race 2018 Mondragon Unibertsitatea present in the Mundukide race 2018·10·21
5 students from Mondragon Unibertsitatea participate in this edition.
Kooperatibismoa Hasi da Kooperatibagintzan Aditu Tituluaren 11. edizioa 2018·10·19
Humanitate eta Hezkuntza Zientzien Fakultateak eskaintzen duen ikastaro honetan, parte hartuko dute 15 kooperatiba desberdinetatik etorritako 26 lagunek.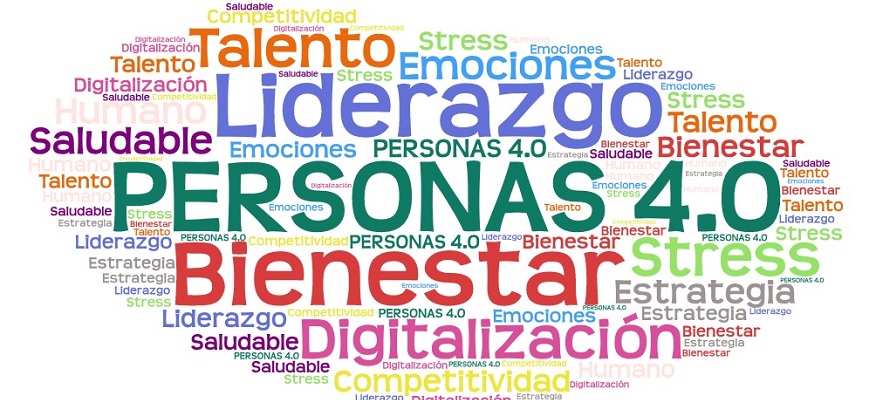 Jornada Jornada sobre el Reto del Bienestar en Nuestras Organizaciones el 26 de Octubre 2018·10·19
La facultad de empresariales de Mondragon Unibertsitatea (Oñati) acogerá el próximo 26 de Octubre una jornada sobre el bienestar en las organizaciones, enmarcada en el proyecto Pertsonak 4.0 II, financiada por la Diputación Foral de Guipúzcoa.
INVESTIGACIÓN Una carrera solidaria recauda en Bilbao 50.000 € para apoyar la investigación sobre el cáncer de mama 2018·10·18
María del Mar Vivanco, investigadora del CIC bioGUNE y profesora del Máster en Tecnologías Biomédicas de Mondragon Unibertsitatea, es una de las principales expertas del Estado en la investigación sobre el cáncer de mama.
FORMACIÓN PARA PROFESIONALES Últimos días para matricularse en el Curso Experto en Transmisión de la Cultura Vasca 2018·10·15
El 20 de octubre comenzará el título experto ofrecido por la Facultad de Humanidades y Ciencias de la Educación. Las sesiones presenciales se llevarán a cabo en el campus de Aretxabaleta.